Automate your business with cloud9cumulus.com
Cloud9Cumulus is a powerful business management tool that will help you manage your customers, and prospective customers. Easily manage customer details, workflow, inventory, documents, customer interaction and profitability. It will also manage sales people commissions and automate communications so everyone is on the same page. Cloud9Cumulus lets you spend your time finding new customers and automates much of your salesforce interactions.
Get Started
Like Magic
Cloud9cumulus is so easy to use your whole team will be pros the first day. You'll get increased productivity and control of what users can see and do.
Self-Customize
You can self-cu stomize many settings including the look and feel so it does what you want and how you want.
Marketing Organization
All of your promotional materials, training materials and forms in one place. You will never have to send an application to a salesperson again.
Automated Emails
Sales partners are notified automatically every time a note is added or ticket is opened or updated. Everyone is informed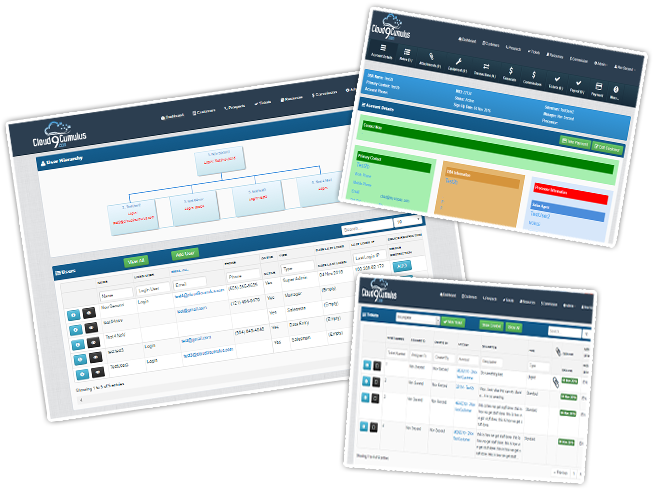 Cloud9cumulus Simple User Experience is Second to None
Users find a blend of powerful business management tools with a simple and friendly user interface. This intuitive system allowing users to find what they need easily including the ability to see profitability of each customer individually to help you make instant decisions. Users can even take payments using Cloud9Cumulus that are fully integrated. Payments are tracked so you always know who your best customer are. With Cloud9Cumulus you can see:
Customer workflow, documents, customer interaction, profitability
Salesperson's information, documents, communication
Related accounts, Equipment, Profitability
Assign Tickets, Commissions, Accounting
And it's Self-Customizable so it works for your business
I'm a small business owner and managing customer's information was difficult. Between documents, quotes and notes for each customer, I found I was wasting a lot of time just trying to go back through emails and find what I had talked about with customers before. Cloud9cumulus streamlines everything. I have needed a solution like this for so long, but nothing was affordable. I am so glad to have found Cloud9cumulus. It makes managing everything simple and is way cheaper than any other software like this out there.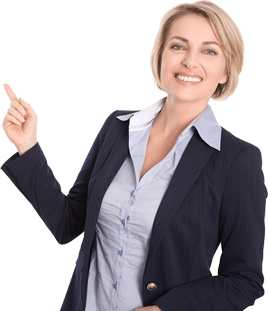 "We handle complex income with hundreds of data points for each customer monthly and even more complicated upfront and residual commissions for our salespeople. Having a system that is powerful enough to handle everything was looking like it would be a fortune to implement. That is until we found Cloud9Cumulus.com. Another company wanted over $10K just to get us setup. Cloud9Cumulus.com allow us to everything we were looking for and more.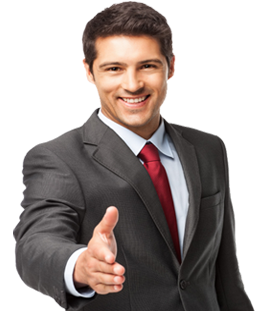 "I'm not exactly tech savvy so implementing a business management system was intimidating. After registering I was done with the setup in a half hour or so and I couldn't believe how easy Cloud9Cumulus was to use. Being able to access all my business information from anywhere is great."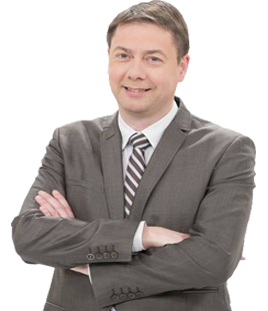 Wendi R.A.T. Apparel

Chad Corporate Payment

Carl AMI Laser
OUR FEATURES

The reason why choose us
Anywhere Access

Cloud9Cumulus is cloud based so it can be accessed from anywhere

Notes

All notes on customers are emailed to the sales team to keep everyone up to date

Fast

Efficiency is key. Cloud9Cumulus responds quickly to every command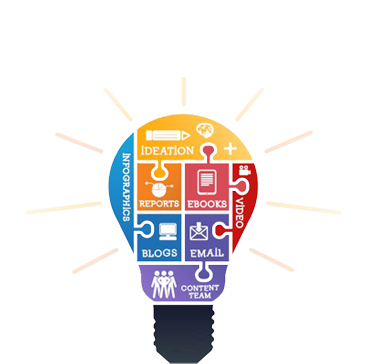 Business Growth

Streamline winning new business and help your company grow

Control

Self-customization puts you in control of your user's experience

Security

Powerfully encrypted using SSL, so your data is secure
PRICING TABLE

Choose package
BASIC
3 Users Free
Mobile Access
Document Storage
Financial Reporting
Payment Processing Integration*
User Permissions
$9.99 Each Additional User
Up to 1 Gigs
500 Customer Records
Email Notices
Cumulus Branding
Silver
7 Users Free
Mobile Access
Document Storage
Financial Reporting
Payment Processing Integration*
User Permissions
$14.95 Each Additional User
Up to 3 Gigs
1000 Customer Records
Email Notices
Cumulus Branding
Gold
10 Users Free
Mobile Access
Document Storage
Financial Reporting
Payment Processing Integration*
User Permissions
$29.95 Each Additional User
Up to 5 Gigs
2500 Customer Records
Email Notices
Cumulus Branding
Platinum
10 Users Free
Mobile Access
Document Storage
Financial Reporting
Payment Processing Integration*
User Permissions
$49.95 Each Additional User
Up to 20 Gigs
Unlimited Records
Email Notices
Custom Rebranding
* Payment processing fees not included. See our FAQ's for more details